Støtteforeningen Kattehjemmet Bæklunds Venner er nu en realitet !

Stiftet på generalforsamlingen onsdag d. 22 oktober og åbnet 1 nov 2008, klar til formidling af katte


Formålet:
Støtteforeningens formål er, at rejse økonomiske midler til at opretholde driften af kattehjemmet Bæklund.
Dette gøres i kraft af medlemmer der gerne vil støtte op om et kattehjem i Vendsyssel.
Vi vil jo alle gerne have et sted, hvor vi kan henvende os når vi står med en lille forkommen herreløs killing. Så selv et lille beløb fra dig eller et medlemskab gør en kæmpe forskel for os og gør at du har et sted hvor du måske kan henvende dig den dag du selv står i en "kattepine" og har brug for hjælp.

Hvem er vi?
Støtteforeningen består af frivillige kattevenner, som mener der stadig er brug for et velfungerende kattehjem som Bæklund i Vendsyssel.
Foreningen har besluttet at bruge så få midler på administration som muligt, derfor er alt arbejde ulønnet, da alle midler skal gå til, at hjælpe de herreløse katte i Vendsyssel.
Vil du også gerne gøre en forskel for katte i Vendsyssel eller har yderligere spørgsmål eller idéer, hører vi gerne fra dig på: forening@fals.dk

Bestyrelsen 2019:

Formand: Carina Rømer Christiansen
Næstformand: Kresten Pedersen
Kasseren: Bente Christensen
Bestyrelses medlem: Inge Hansen
Sekretær: Vibeke Vestergaard



Facts om Bæklund kattehjem:
Bæklund kattehjem hører hjemme på Øster Thirupvej 5 i Hjørring.
Kattehjemmet drives i det daglige af Jonna Fals med hjælp fra frivillige kattevenner.
I 2007 blev der under kattens værn formidlet 250 katte fra internatet, så det er et sted der har stor erfaring i at håndtere herreløse katte og finde den rigtige familie.
Du kan altid se hvilke katte der mangler nye familier på hjemmesiden.

Ved evt. spørgsmål kan henvendelse ske på: mail forening@fals.dk - kun vedr. foreningens arbejde.
Eller personlig henvendelse alle ugens dage ml 10-12 på kattehjemmet.


Tak til alle for hjælpen

Kattehjemmet Bæklunds Venner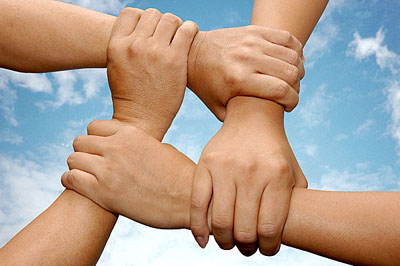 written by
fals
03.07.06 kl. 16:59:00
919 Views
Rating: 0 (0 rates)
In this article every possible visual option is turned on. You can rate and comment on it, and it will show both views number,author etc.
Articles in TP have numerous visual options which you can turn on/off on a per-article-basis. In this article all of them , save for the "show other articles in same category", have been turned off. It will depend on the TP theme, but basically it should allow you to have fully customized pages - with only the copyright at the bottom and the forum name at the top.

Welcome to TP!
If you can see this article, then your TP is installed and working correctly. This mod will expand your forum software with many useful functions and operates on the same memberbase as SMF. In fact it uses many of SMF built-in features and even expand upon them.
...some of the features of TinyPortal includes:
Articles and frontpage
"Articles" are pages within SMF that can contain any html code you want or even PHP code. You can control several visual options such as displaying blocks or not, showing the title and much more. They can be also be categorised.

"Frontpage" refers to the first page you see upon entering your SMF/Tinyportal site. It can work in several different ways: showing blocks, show articles and/or forum topics - or a single page. And if you don't really need a frontpage, you can make it go directly to the forum.
Blocks
"Blocks" refer to the small boxes of information you will find on each side of your TP-driven forum. They can be many different types, the basic ones being just a container for html/javascript code or php code. Shoutbox, RSS feeds, Stats, News are , to just name a few, some of the many different types you can use.

"Block Code snippets" are pre-made codeblocks you can easily insert in one of your php/html blocks. Many of them expand the portal with even more functions.
Modules
"Modules" are extra sections for Tinyportal that perform a particular function. More are planned for the future, but currently you have these modules:
---
All in all, these features and more to come, should give you the tools to expand your SMF forum into new realms. Keep an eye on
the roadmap for TP
, it shows what is currently being worked on.
- We hope you enjoy TinyPortal!